Flourishing Motherhood Circle
March 30, 2019 @ 9:30 am

-

4:00 pm

$150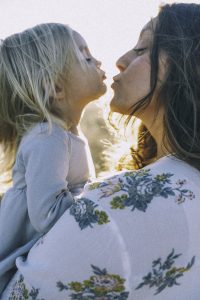 Created by and for women committed to light their soul spark while mothering children.
SACRED MOTHERHOOD gathering offers women anywhere on the path of motherhood an invitation to dive deep and tend their inner flame. For one journey around the sun, we follow the rhythm of the seasons to ignite and nourish both the mystical and the mundane aspects of mothering.
Our primal aim is to create SISTERHOOD, as motherhood can be isolating at times. You might feel alone at home, spinning your wheels and desperately trying to maintain a high vibration, just like other mamas out there. Even if you have it all together, we women are so much better together! All we need are spaces to gather, see and hear one another, and be mirrored in our truth and radiance, to open up deeper conversation and weave the web of your soul tribe.
We tap our inner worlds through mindfulness, ceremony, writing, movement, song, BEAUTY, and solo time. And, we weave our togetherness through deep sharing, collective creativity, and CELEBRATION.
Lovingly invite you to celebrate FALL.
Topics we will work with:
I AM
Standing at the edge, we step over the threshold of self-love to embrace our full beauty and unique gifts on behalf of our children and our communities.
Intuition
Cultivating our inner knowing as a source of mother's wisdom, we learn to trust our sixth sense and our own unique paths as mothers.
Light + shadow
Weaving the light and the shadow through personal stories of mothers in our lives, we create a song tapestry of "We are the mothers."
Nourishing lunch and healthy snacks will be provided throughout the day by the amazing chef/life coach : Charley Chop Chop
You may choose between Vegan and non Vegan options
 Date/Time: 30th of March, Saturday: 9.30am – 4pm
Price: $150NZD
Spaces are limited!
Registration requires payment in full to secure your spot.
*This particular circle is for mamas ONLY. Our aim to give space and opportunity to have a more inward experience where your soul can show up uninterrupted. It is one special day dedicated primarily to your motherly well-being with the focus to create a special space for restoration and renewal. Therefore this event unfortunately not child friendly.
PLEASE REGISTER YOUR INTEREST BELLOW: